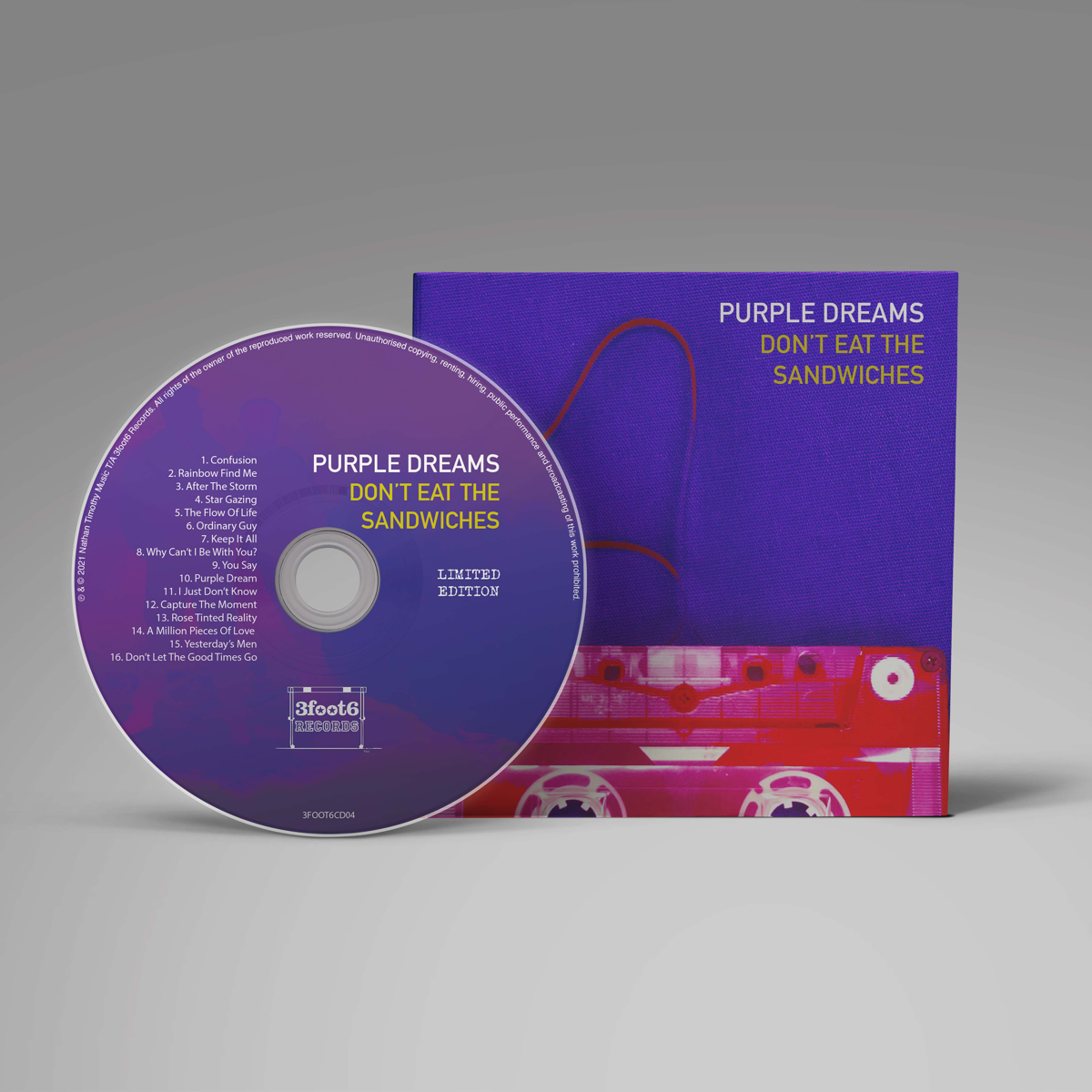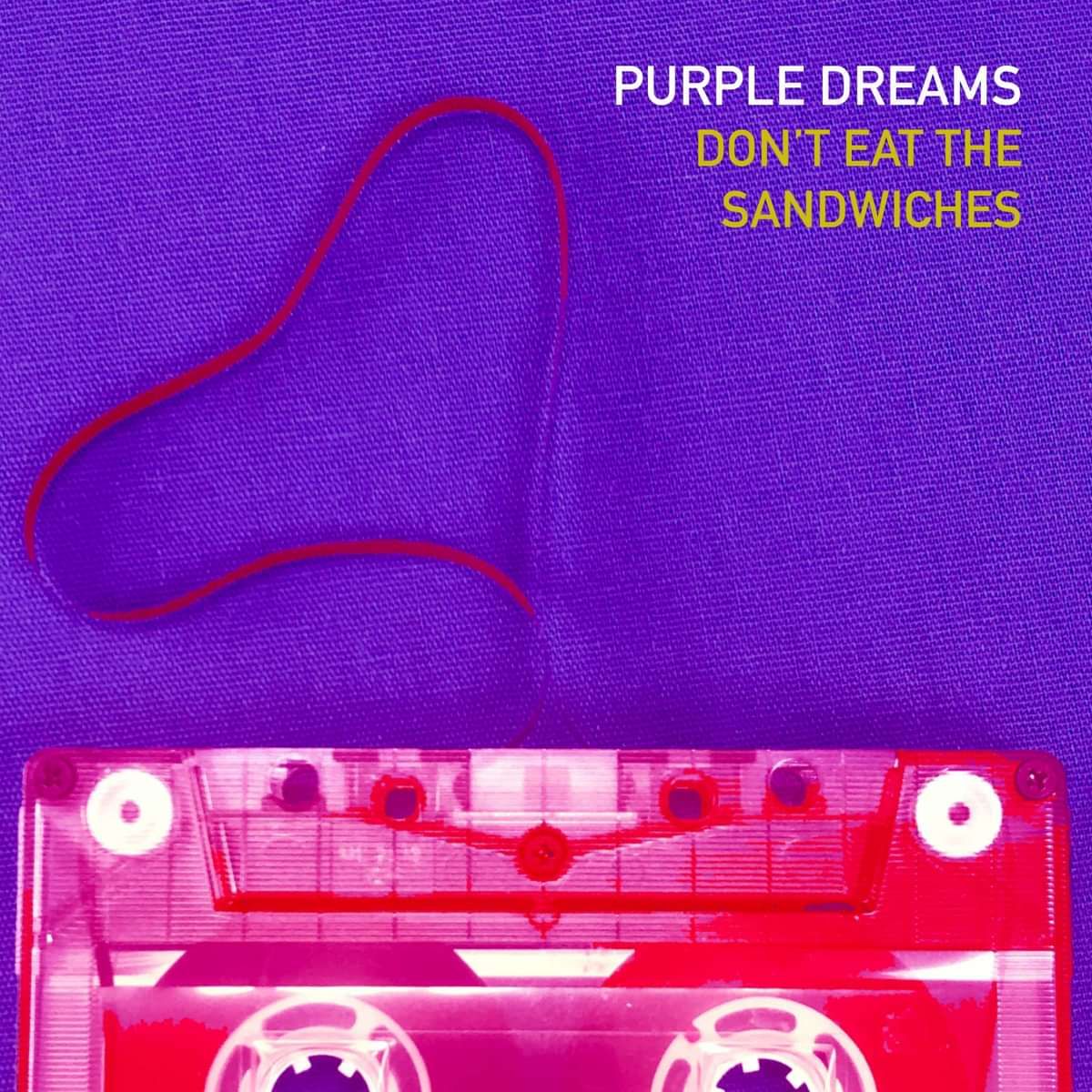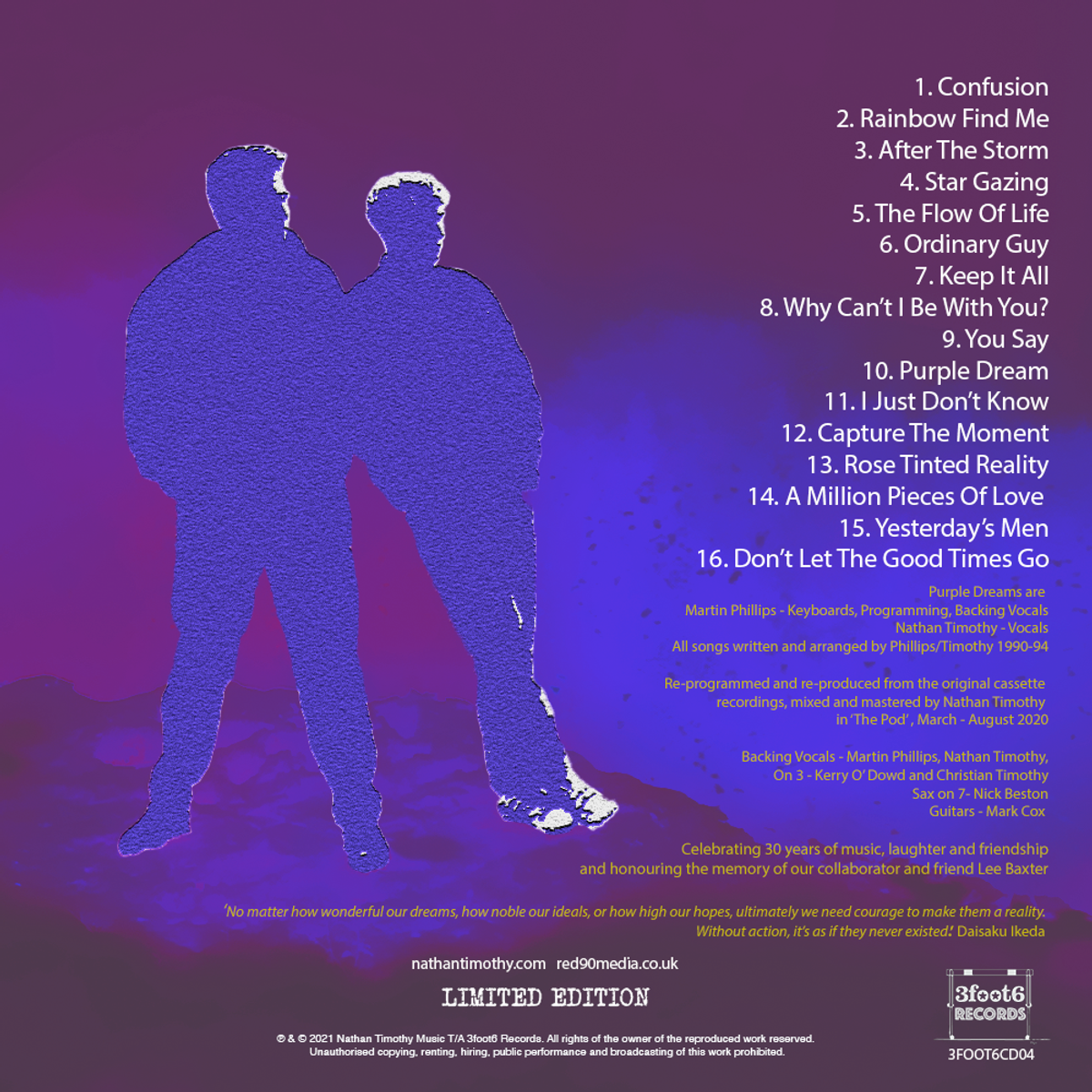 Purple Dreams - Don't Eat The Sandwiches - Signed CD and Limited Edition Postcard **NEW FOR JAN 2022**
Brand New 16 track album from Purple Dreams - CD and Postcard
**The first 100 CD's will be signed by Martin and Nathan and numbered.
Purple Dreams - Don't Eat The Sandwiches
Confusion
Rainbow Find Me
After The Storm
Star Gazing
The Flow Of Life
Ordinary Guy
Keep It All
Why Can't I Be With You?
You Say
Purple Dream
I Just Don't Know
Capture The Moment
Rose Tinted Reality
A Million Pieces Of Love
Yesterday's Men
Don't Let The Good Times Go
Purple Dreams are: Martin Phillips - Keyboards, Programming, Backing Vocals Nathan Timothy - Vocals
All songs written and arranged by Phillips/Timothy 1990-94
Lovingly re-programmed, re-produced, mixed and mastered from the original cassette demos by Nathan Timothy in 'The Pod' Kent between March - August 2020
Design/Photography by Nathan Timothy
All synths, drum programming, vocals, tape transfer and sonic manipulation - Nathan Timothy
Backing Vocals - Martin Phillips, Nathan Timothy
All guitars - Mark Cox
Sax on 7 - Nick Beston
Backing Vocals on 3 - Kerry O'Dowd, Christian Timothy
Celebrating 30 years of laughter and friendship and honouring the memory of Lee Baxter.
'No matter how wonderful our dreams, how noble our ideals, or how high our hopes, ultimately we need courage to make them a reality. Without action, it's as if they never existed.' Daisaku Ikeda